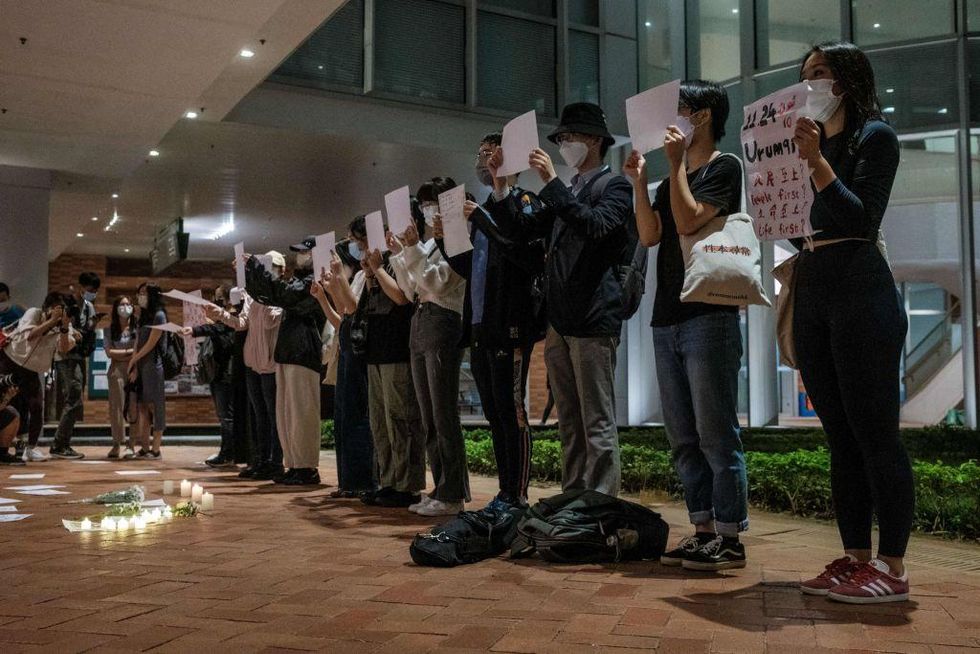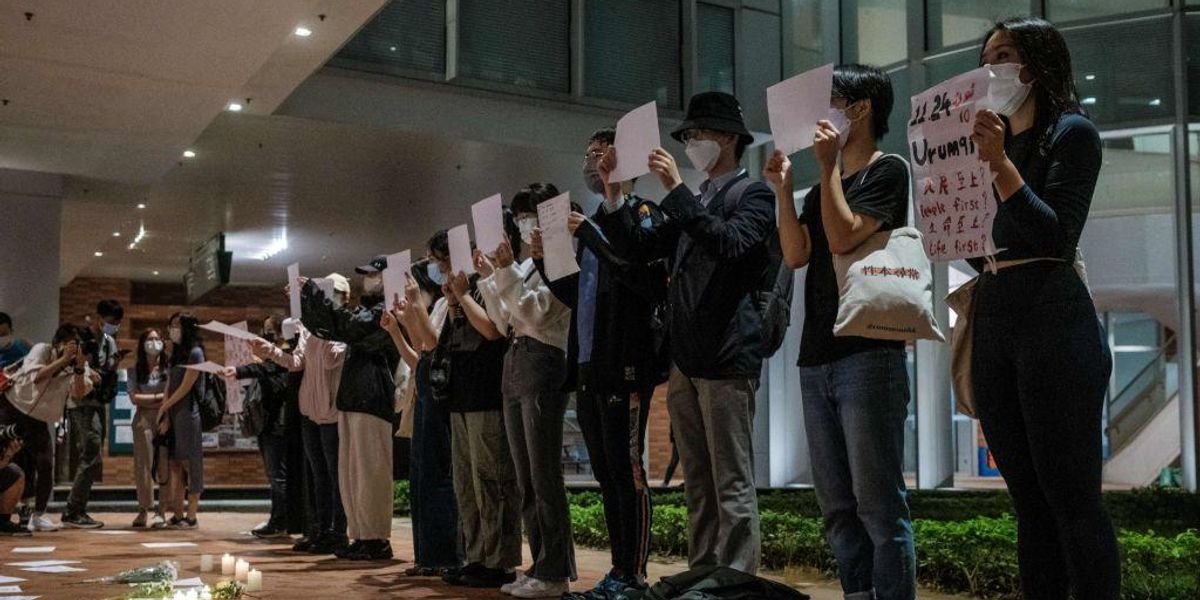 Typically, when we watch human rights violations across the globe from the comfort of our American homes, we are overcome with a sense of relief that we live in freedom. However, as we ominously watch the protests over lockdowns in China, let's not forget that a large degree of this particular tyranny was implemented in America for months and that there is nothing in place to stop it from happening again. In fact, what starts in China clearly gets imported to the United States, because our elite overlords are impressed rather than horrified with the behavior of the CCP.
If the response from our government officials, celebrities, and media to the repression taking place in China appears to be muted, it's likely because these same people had no problem with implementing some of these very policies in the supposed land of the free. In fact, according to revelations from Dr. Fauci himself during a seven-hour deposition with Missouri and Louisiana Attorneys General Eric Schmitt and Jeff Landry, Fauci himself imported the idea of inhumane lockdowns because officials were so impressed with China.
Thanks to a federal judge's order in a lawsuit in which these two AGs are suing the Biden administration for collaborating with social media to censor opposition to the regime's COVID policies, Fauci was forced to answer questions during a deposition with the attorneys for the censored plaintiffs last week. One of the plaintiffs, Dr. Aaron Kheriaty, released key details from Fauci's testimony. Fauci supposedly divulged that he dispatched his deputy at the National Institute of Allergy and Infectious Diseases (NIAID), Clifford Lane, to China in Feb. 2020. They were so impressed with China's "success" that they decided to emulate the policy in the West.
"Dr. Lane was very impressed about how, from a clinical public health standpoint, the Chinese were handling the isolation, the contact tracing, the building of facilities to take care of people, and that's what I believed he meant when he said [they] were managing this in a very structured, organized way," said Fauci in response to a question from one of the lawyers.
So, what was the lesson he took from Dr. Lane in applying China's policy to the West? "I believe Dr. Lane came to the conclusion that when you have a widespread respiratory disease that a very common and effective way to curtail the rapid spread of the disease is by implementing social distancing measures. … Dr. Lane is a very astute clinician, and I have every reason to believe that his evaluation of the situation was accurate and correct."
There you have it. Not only weren't they horrified by Chinese authorities welding people into their homes and tracking every move of every citizen, they found it to be "effective" and "very structured." Yeah, presumably the Nazi concentration camps were quite structured and organized too.
In other words, our political elites still find nothing fundamentally wrong with what China did and have not repudiated the actions they mimicked here. We must remember that although people weren't welded into their homes, the stay-at-home orders, masks, massive surveillance, use of AI, transhumanism, and biomedical tyranny were all made in China. And unlike everything else made there, these appear to have staying power.
Rather than engaging in an arms race with the Chinese to see who can excel more at tyranny, we need to destroy the tyranny and plow the salt of freedom into it forever.
Ironically, masks are still being shoved on rape and trauma victims or on the elderly and seriously ill in health care settings, masks made by slave labor in China. AG Schmitt reports that Fauci clearly knew that masks don't work but promoted them anyway:
Remember people like hair salon owner Shelly Luther being jailed in Texas (of all places) for opening her business? To this day, Gov. Greg Abbott has still not apologized for his COVID policies. We still have Texas doctors being punished for not having worn masks during Abbott's mask orders. We still have universities, law schools, and medical schools in red states pushing these illogical, inhumane, immoral, and disproven mandates on the human body.
In another rich irony, the Chinese protesters were chanting "we don't want testing, we want freedom," yet in the U.S. we still have these mandates for many. They are on our own military.
In other words, we have still not inoculated ourselves against this sort of tyranny at home. Republicans barely even mentioned it during either the 2020 or 2022 elections. One would think House Republicans would make their "HR1" legislation all about banning emergency powers, the Prep Act, lockdowns, masks, and vaccine mandates. Yet we barely hear a peep from them. Indeed, as Chinese citizens risk their lives to protest the CCP, we still have not rid ourselves of our own Chinese demons in the supposed land of the free and the home of the brave.