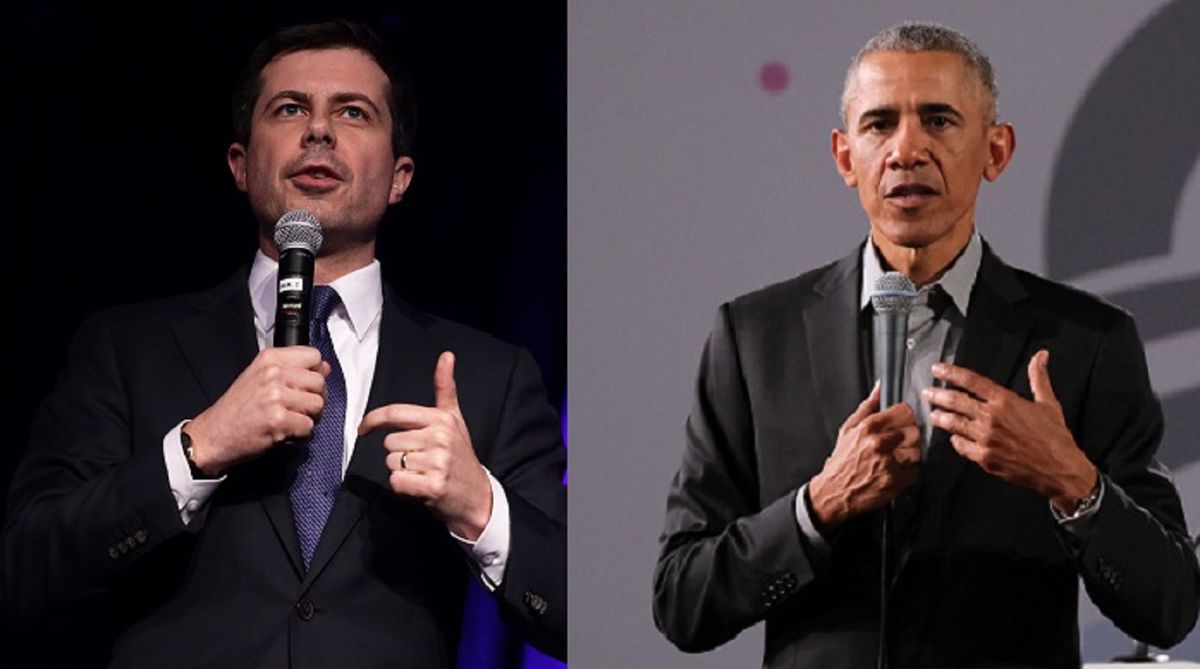 Democratic presidential candidate and former South Bend, Indiana, Mayor Pete Buttigieg is being called out for appearing to emulate former President Barack Obama in his speech — to the point that the former mayor is now being accused of plagiarism in more than one instance.
What are the details?
Fox News pointed to a tweet Buttigieg sent out over the weekend, where he wrote: "If we can light up a high school gym—we can light a neighborhood. If we can light up a neighborhood—we can light a city. If we can light up a city—we can light up our country."
A number of Twitter users compared it to a tweet from Obama in 2012, where the president wrote: "One voice can change a room. And if it can change a room, it can change a city. And if it can change a city, it can change a state."
"The View" cohost Meghan McCain replied, "Oh COME ON! I know Pete thinks he's the next Obama but this is ridiculous."
The Buttigieg campaign told Fox News his tweet was in reference to an event earlier on the campaign trail where the lights went out, and attendees used their cell phones as lights.
But that was not the only instance.
Parkland survivor and conservative activist Kyle Kashuv on Monday night accused Buttigieg of making it a habit of mimicking Obama, and further claimed the presidential candidate was plagiarizing while sharing a mash-up of similarities between Buttigieg and Obama's speeches.
Kashuv tweeted, "So it turns out Pete Buttigieg is just blatantly plagiarizing Barack Obama. Cmon man at least come up [with] your own platitudes…"
Liberals noticed a pattern, too. Another clip of Buttigieg using the similar language of Obama was shared by a writer for Common Dreams, a publication that touts itself as "providing breaking news & views for the progressive community."