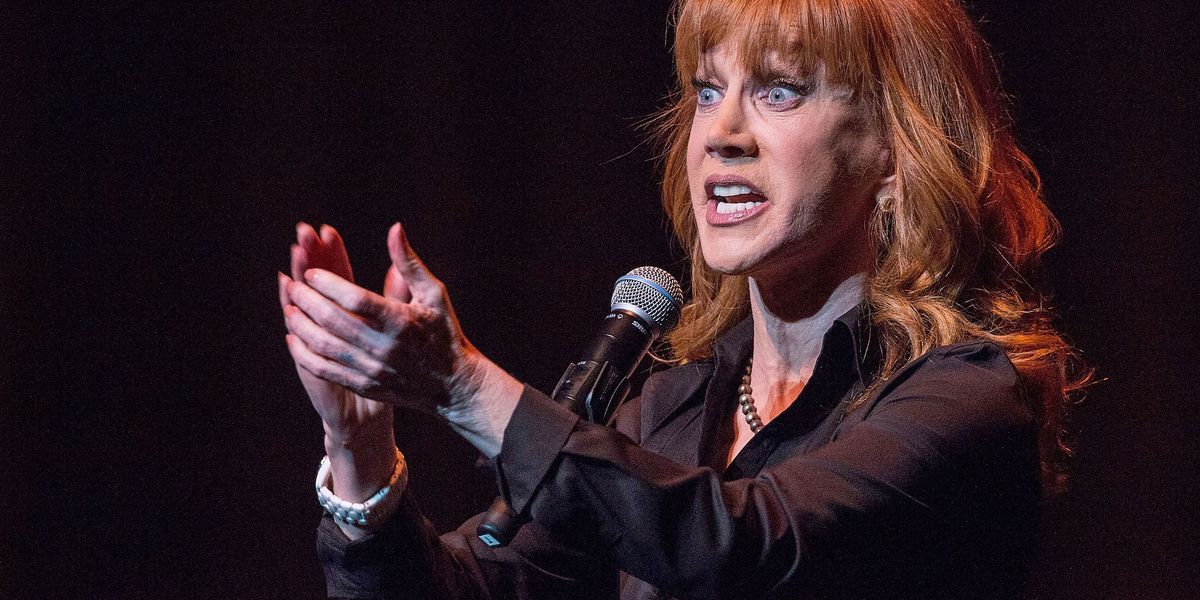 Comedian Kathy Griffin revealed that she had been admitted to a coronavirus isolation room in a tweet meant to call out President Donald Trump about his administration's response to the pandemic.
Griffin posted photos of herself from the hospital with a tweet from the president about the testing that the United States had conducted to stop coronavirus.
"Just reported that the United States has done far more 'testing' than any other nation, by far!" tweeted Trump. "In fact, over an eight day span, the United States now does more testing than what South Korea (which has been a very successful tester) does over an eight week span. Great job!"
Griffin tweeted that she had not been tested because of administration restrictions.
"He's lying. I was sent to the #COVID19 isolation ward room in a major hospital ER from a separate urgent care facility after showing UNBEARABLY PAINFUL symptoms," she claimed.
"The hospital couldn't test me for #coronavirus because of CDC (Pence task force) restrictions," she added.
Many on social media noted that Griffin could have been denied a coronavirus test without that fact contradicting the fact that the United States had tested more people than other countries.
NPR reported that the United States had surpassed South Korea in coronavirus tests, but added that the latter surpassed the U.S. in per capita testing.
Griffin has been a vicious critic of Trump in the past, and has even claimed that she lost work because of her comments and actions against him.
Here's more about the coronavirus pandemic:
[embedded content] COVID 19 HITS PRINCE CHARLES: Plus Cases Worldwide, UV Rays/Seasonal Study, and Economy Effects www.youtube.com