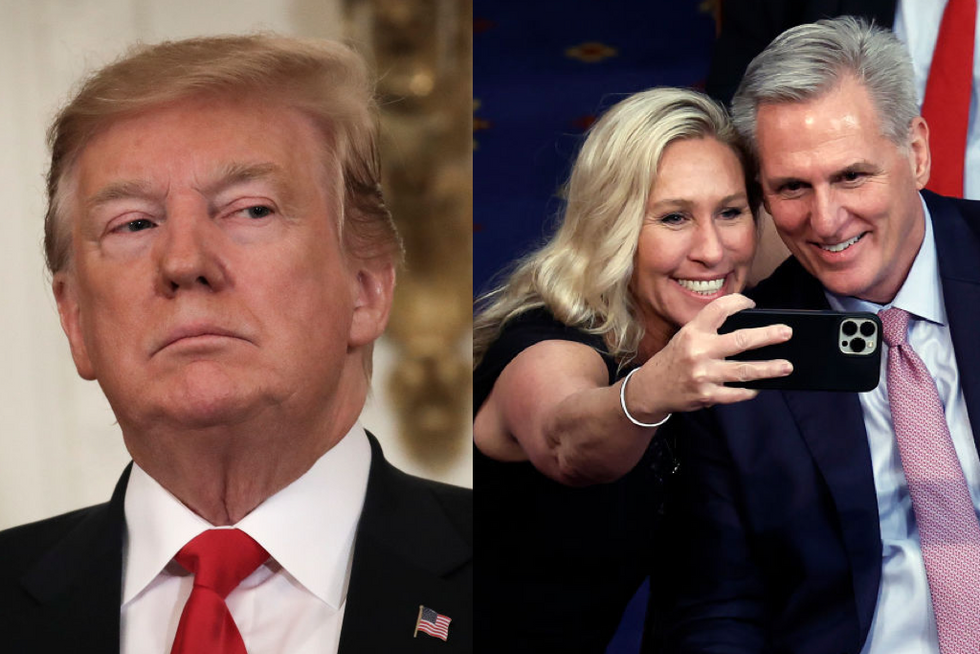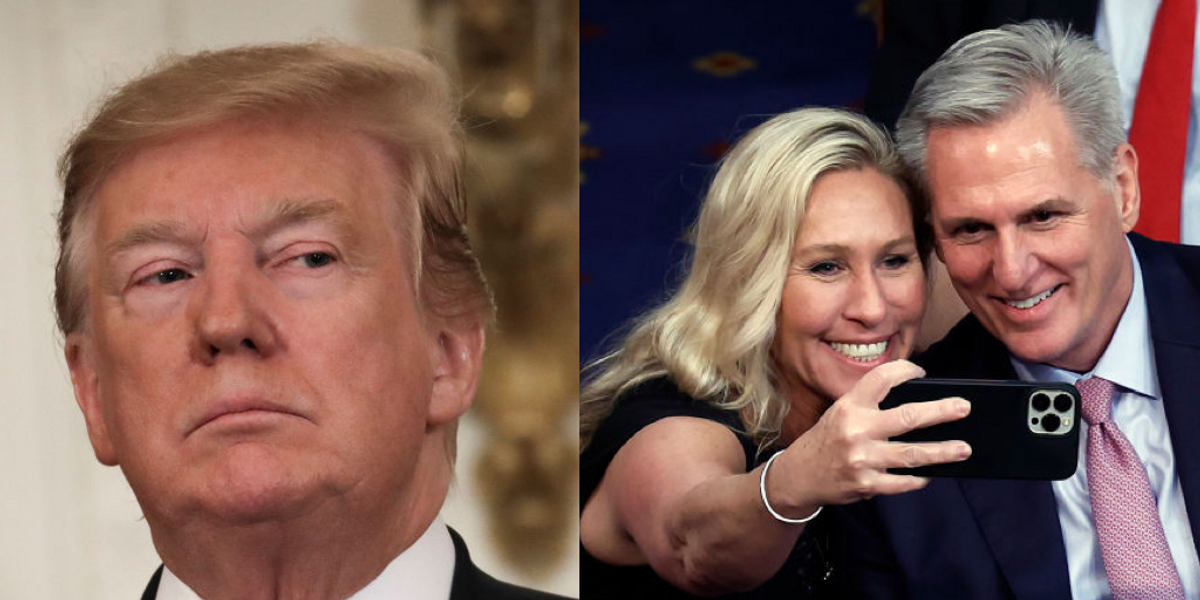 McCarthy rejects claim that Jan. 6 rioter was murderedwww.youtube.com
Trump, who is running for president again, took to Truth Social to disagree with McCarthy, who he recently supported during a speaker election last month. Greene had also backed McCarthy during the drawn-out process. McCarthy finally clinched the speakership on the 15th round of voting.
"I totally disagree with the Speaker of the House, Kevin McCarthy, in that the Police Officer 'Thug,' who has had a very checkered past to begin with, was not just 'doing his job' when he shot and killed Great Patriot Ashli Babbitt at point blank range," Trump wrote. "Despite trying to keep him anonymous, shielded, and protected, this MISFIT proudly showed up on NBC Fake Nightly News 'bragging' about the killing. He was not a hero but a COWARD, who wanted to show how tough he was. ASHLI BABBITT WAS MURDERED!!!"
Babbitt was fatally shot by Lt. Michael Byrd during the Jan. 6 Capitol riot. The U.S. Capitol Police Office of Professional Responsibility ruled that the officer's behavior was both legal and within department policy, according to a press release. "The officer's actions were consistent with the officer's training and USCP policies and procedures," the press release states.
"I've watched the videos of Ashli Babbit's murder," Greene tweeted. "Yes she was inside the Capitol, but the only violence she committed was punching another J6'er in the face after he broke the window. Not an officer or law maker, she punched a J6'er & tried to stop them, then Byrd shot her."
Like Blaze News? Bypass the censors, sign up for our newsletters, and get stories like this direct to your inbox. Sign up here!