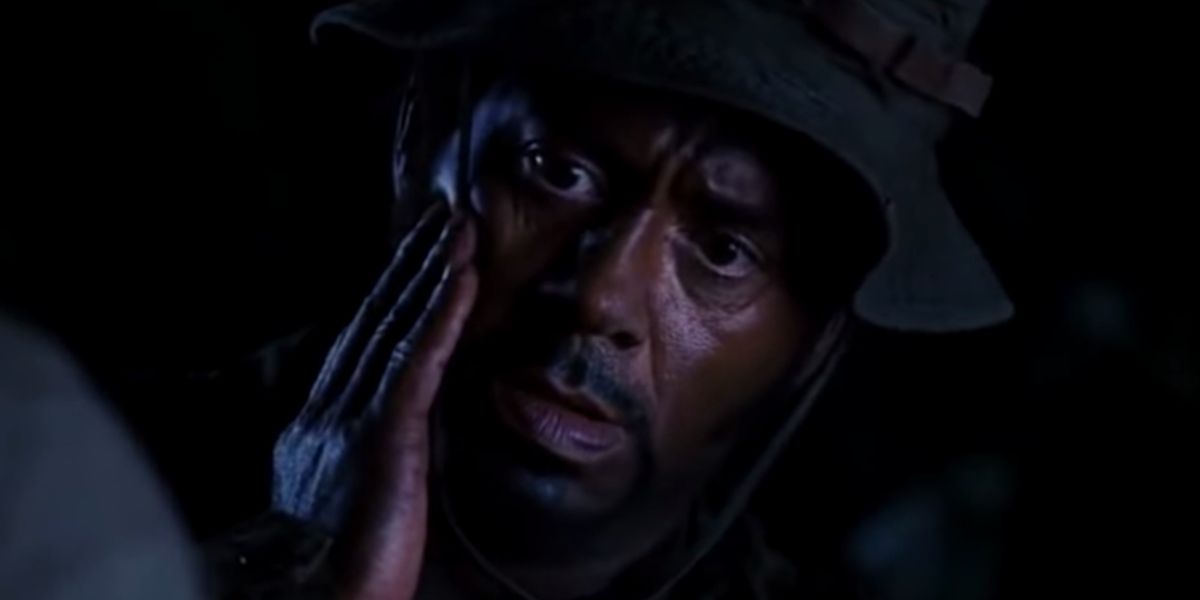 Former NBC and Fox News host Megyn Kelly caught the ire of social media Wednesday after calling out the use of blackface in 2008 film "Tropic Thunder."
In a tweet, the veteran TV host insisted that she was treated unfairly when compared with actor Robert Downey Jr. and his use of blackface for 2008's "Tropic Thunder." In the tweet, she also targeted the wrong studio for producing and distributing the film.
NBC terminated Kelly's employment with the network in 2018 after she questioned the appropriateness of using blackface for Halloween.
What are the details?
On Wednesday, Kelly blasted Universal Pictures — a studio under the umbrella of NBCUniversal — over how it treated her when compared to Downey Jr.'s portrayal of Kirk Lazarus in "Tropic Thunder."
During a recent interview with Joe Rogan, Downey defended his use of blackface in his role in the satirical 2008 film. During the January podcast on Rogan's "Joe Rogan Experience," Downey said that the appearance sparked a necessary conversation.
"It's an interesting and necessary meditation on 'Where is the pendulum?'" Downey asked after Rogan wondered if the movie could be remade through the scope of a 2020 lens.
Downey pointed out that his character in the film — Kirk Lazarus — is a "parody of pretentious, tone-deaf actors and not a mockery of black people or of justification for wearing black face," the New York Daily News reported.
"I get to hold up to nature the insane self-involved hypocrisy of artists and what they think they're allowed to do on occasion," he added. "Just my opinion."
In the film, Downey's character even refers to himself as "a dude playing a dude disguised as another dude."
Downey also told Rogan he knew where his heart was during the making of the 2008 film, but insisted that "that's never an excuse to do something that's out of place and not of its time. … Sometimes you have to go, yeah, I effed up. 'Tropic Thunder' was about how wrong [blackface] is, so I take exception."
[embedded content] www.youtube.com
In response to the interview, Kelly tweeted, "R. Downey Jr: wears blackface for Universal w/o regret bc it 'sparked a necessary convo.' Univer.: yay Robert! Me: Never worn blackface but had one of those 'necessary convos' re how standard seems to have changed over time. NBC-Univer: F.U.! Cancelled!"
Social media came hard and fast for Kelly's analysis of Downey's role.
Actress Yvette Nicole Brown took aim at Kelly over the tweet.
She wrote, "This privileged twit still doesn't get it. She will NEVER get it. Can someone tell @megynkelly that her 'confusion' as to why blackface is problematic expressed on the @NBC show she did not earn nor deserved was not a #NecessaryConversation?"
Collider editor Matt Goldberg added, "The fact that Megyn Kelly thinks she should be held to the same standards as an actor in a farcical comedy tells you everything you need to know about Megyn Kelly."
Another social media user added, "Megyn, lemme break it down to you girl RDJ wearing blackface was a comedic message. Look deeper YOU repeatedly offended blacks, women, hell, the entire country with your unpalatable bias while arrogant AF Get over yourself because America has, 'Ailes twirler.'"
Anything else?
Paramount Pictures was the studio that produced and distributed the film at the time of its release — not Universal Pictures.
Downey Jr. was nominated for an Oscar, Golden Globe, and SAG Award for his role as Kirk Lazarus in the 2008 film.
[embedded content] www.youtube.com