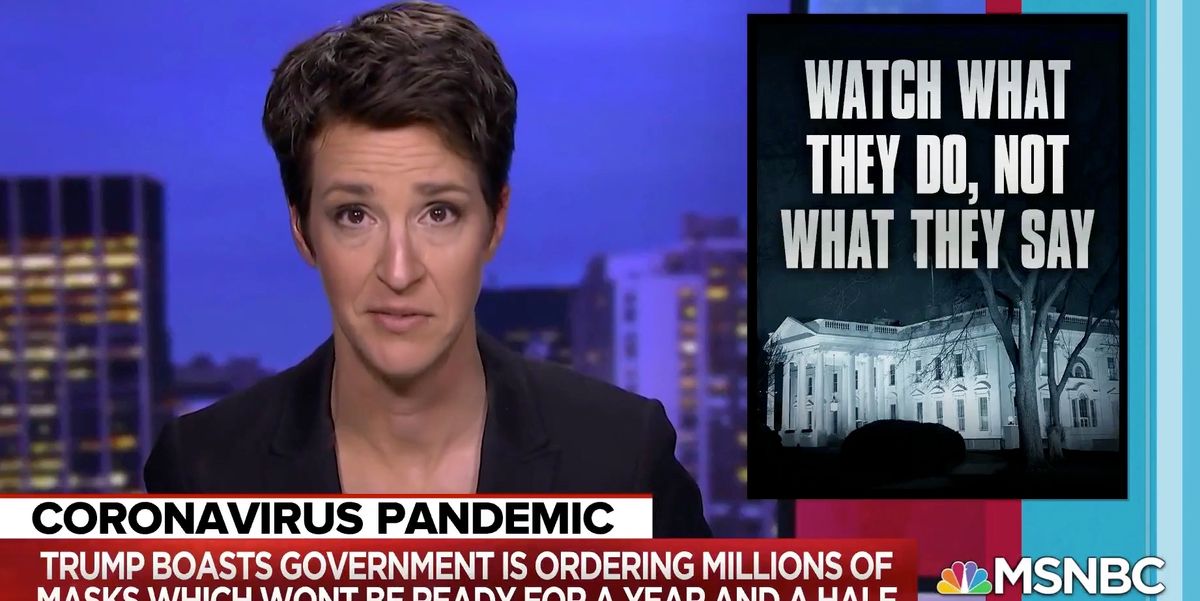 MSNBC host Rachel Maddow wants major news networks to stop airing President Donald Trump's coronavirus briefings, claiming the president's "misinformation" will "cost lives."
Speaking on her show Friday, Maddow excoriated the president for claiming that chloroquine — a drug used to treat malaria — was effective at treating coronavirus, an assertion that Dr. Anthony Fauci has bucked. The FDA also downplayed the president's claims about the drug.
"We should inoculate ourselves against the harmful impact of these ongoing false promises and false statements by the president by recognizing that when he is talking about the coronavirus epidemic, more often than not, he is lying," Maddow said. "He is consistently lying."
"There may be other people in the federal government saying things that are true, but these daily briefings from the White House are a litany of things from the president that would be awesome if they were true, if they were happening, but they're not. And so the sooner we come to terms with that, I think the better for all of us," she continued.
"If it were up to me, and it's not, I would stop putting those briefings on live TV. Not out of spite, but because it's misinformation," Maddow said.
"If the president does end up saying anything true, you can run it as tape. But if he keeps lying like he has been every day on stuff this important, we should, all of us should stop broadcasting it. Honestly, it's going to cost lives," she claimed.