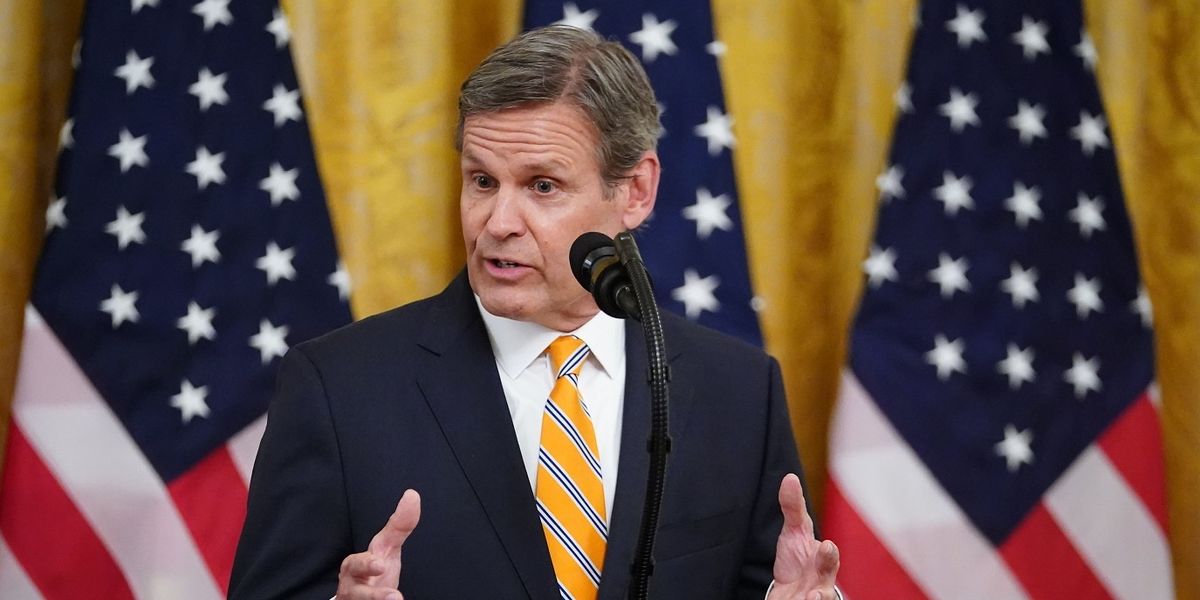 Tennessee Gov. Bill Lee (R) made it clear Friday that a planned "Capitol Hill Autonomous Zone" in Nashville would "not be tolerated," after a threat went viral promoting a takeover mimicking the CHAZ in Seattle.
What are the details?
The Tennessean reported that "a graphic circulating online Thursday and Friday announced plans for a 'Capitol Hill Autonomous Zone' at Legislative Plaza, a public area located directly across the street from the Capitol, though it's unclear who is behind plans for the sit-in."
The outlet noted, "the apparent effort comes as activists in Seattle established their own autonomous zone, taking over multiple city blocks in recent days and refusing to leave."
Tennessee Sen. Marsha Blackburn (R) shared the flyer on Twitter with the message, "Nashville — radical anarchists are coming to town. Please watch out. These misfits want to turn our city into Seattle."
The Nashville CHAZ was supposed to launch at 5:00 p.m. on Friday evening. Shorty after noon, Gov. Lee issued a statement saying:
We encourage Tennesseans to exercise their First Amendment rights and have seen many examples of peaceful protests across our state in recent weeks. As demonstrations continue, we will continue to protect Tennesseans' right to peaceful assembly, while also reassuring citizens that lawlessness, autonomous zones, and violence will not be tolerated. Further, Tennessee law expressly prohibits camping on state property not expressly designated as a campground area, and that law will be enforced.
Anything else?
The CHAZ in Seattle has become a point of contention for politicians, residents, and law enforcement since it took over several city blocks in a neighborhood, declaring it a "cop-free zone."
President Donald Trump threatened federal action over Seattle's mayor and Washington's governor failure to shut down the anarchists' occupation.
Seattle Mayor Jenny Durkan (D) has praised the CHAZ as a place for "peaceful expression," but the city's police chief says the activists are delaying and sometimes even prohibiting law enforcement from responding to violent crimes in the area.