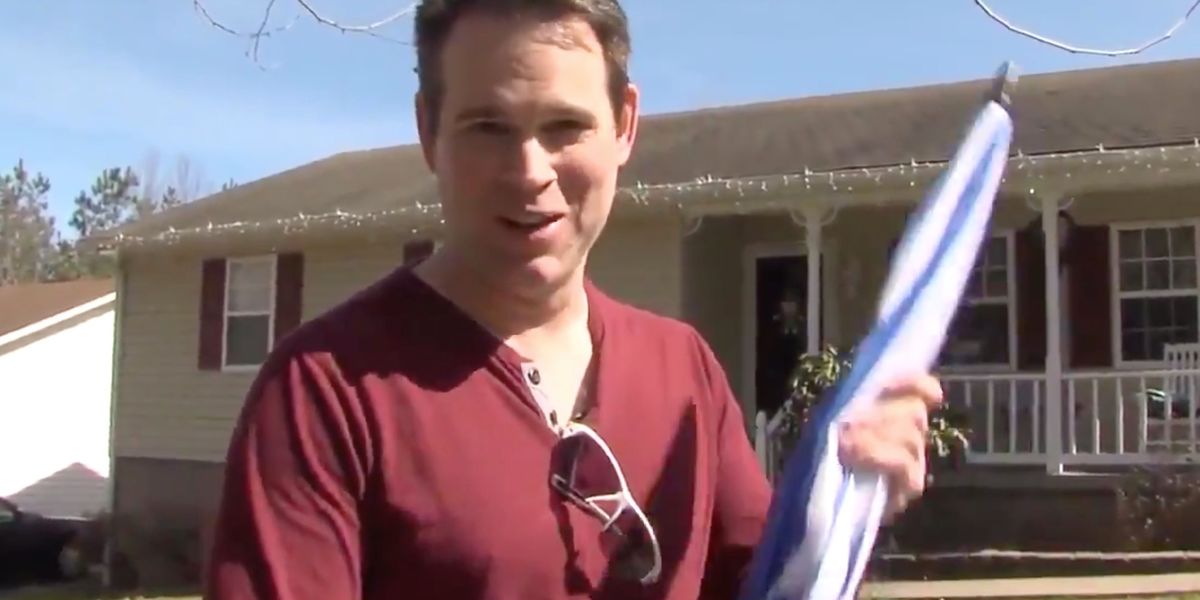 A local news station's attempt at a good deed completely backfired on them in a social media disaster because they omitted one crucial fact of the story.
ABC 13 News in Lynchburg, Virginia, tweeted about the "AWESOME" gift that they granted to a woman who had experienced two emotional disasters in a row.
"This is AWESOME! @gflickinger surprised a Halifax County woman who lost her sister in an accident AND her home in a fire on the same night with a new ABC13 umbrella," they tweeted, adding an umbrella emoji.
The station sent their chief meteorologist George Flickinger to present the umbrella to Mary and record the momentous gift.
"We have an umbrella," said Flickinger, "and I've actually never signed one of these before!"
"You have your own ABC 13 umbrella, to you, bringing you sunshine on a rainy day," he added.
"Ok!" said Mary.
Social media response was… not positive
The station and the meteorologist were pilloried on social media for what appeared to be a thoughtless gift out of proportion with the tragedy.
"Hey, sorry about the tragedies that killed your sister and burnt down your home. Here's a cheap umbrella with our logo on it. Smile at the camera so we can post it on social media to take advantage of your pain," read one sarcastic tweet. "You really should just stick to the weather."
"This is so outstandingly tone deaf I has to check your account to see if it's a satire account. Oh my g*d go stick that umbrella up your a**," responded another.
"Hello @ABC13News I lost my family in a boating accident, can I have a new tape dispenser?" joked another account.
The news station account compounded their error by not responding well to the online mockery. They deleted the original tweet, and scrubbed the story from their website.
Here's what was left out of the story
The station responded by clarifying a crucial detail left out of their tweet, and the video posted: the woman had lost her ABC 13 umbrella in the fire and her daughter had specifically asked the station to bring her another umbrella.
"The family was okay with it. They had already been on TV previously about the fire," explained Flickinger to one angry tweeted. "My visiting the family in South Boston was a welcomed surprise to Mary (who lost her home) and the family made a large gathering of it."
They posted a copy of the email to prove it:
But it appears too late as they continue to face criticism from snarky commenters on social media.
"The original story headline should have been worded better," admitted Flickinger.