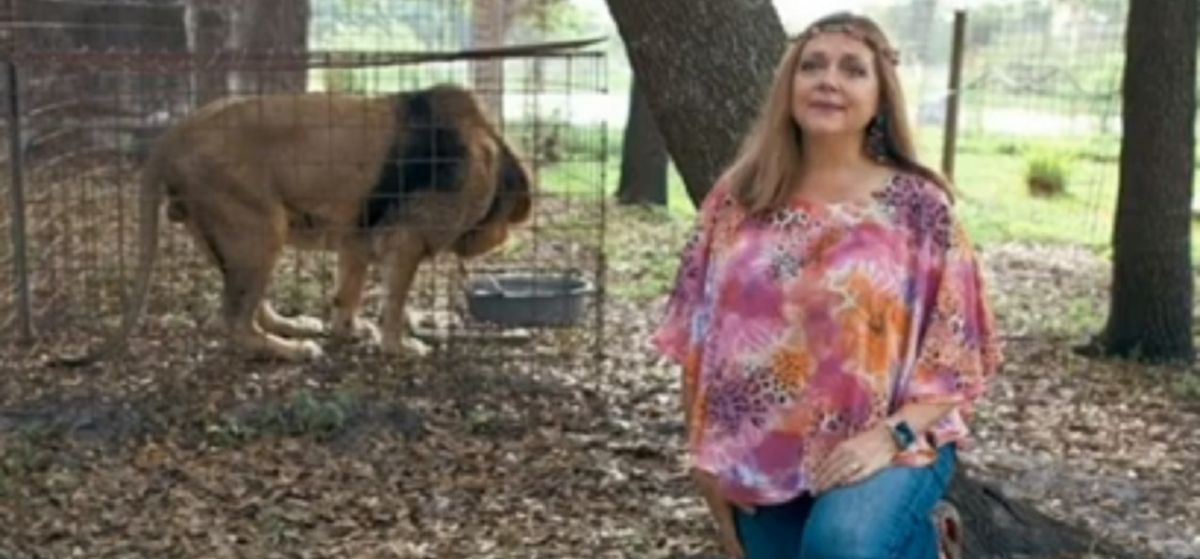 The sheriff of Hillsborough County, Florida, has issued a renewed plea to the public for any information regarding the 1997 disappearance of a man who was the second husband of an animal rights activist featured in the chart-topping new Netflix docuseries, "Tiger King: Murder, Mayhem and Madness."
What are the details?
"Tiger King" — which was released last week as a growing number of Americans were urged to stay home due to the coronavirus pandemic — follows the rise and fall of a longtime private zoo owner known as Joe Exotic, and delves into years of his bitter battles with animal activist Carole Baskin, who owns a Florida sanctuary called Big Cat Rescue.
The attention led the sheriff of the county where Mrs. Baskin lives to capitalize on the opportunity to revive the cold case of her missing former husband, Don Lewis.
Sheriff Chad Chronister tweeted Monday, "Since @netflix and #Covid19 #Quarantine has made #TigerKing all the rage, I figured it was a good time to ask for new leads. #CaroleBaskin #DonLewis #Netflix #Tiger #BigCatRescue #JoeExotic #TigerKingNetflix #HCSO"
Multiple people interviewed during the series — especially Mr. Exotic, whose real name is Joseph Maldonado-Passage — speculated that Baskin was somehow responsible for the death of Mr. Lewis, a claim she adamantly denies.
In a blog post on Sunday, Baskin lambasted the "Tiger King" docuseries as "salacious and sensational," condemning the creators for suggesting "with lies and innuendos from people who are not credible, that I had any role in the disappearance of my husband."
Mr. Exotic is currently serving time in federal prison, after being convicted of plotting to have Mrs. Baskin killed, and other charges.
A number of people have called for his release since seeing the series about his story, including rapper Cardi B, who offered to start a GoFundMe for Mr. Exotic in hopes of winning his freedom.
Last week, Mr. Exotic filed a $94 million lawsuit against the U.S. Fish and Wildlife Service and others over what he says is a wrongful conviction. He is also seeking a pardon from President Donald Trump, according to the New York Post.
Anything else?
Sheriff Chronister has been a busy man this week, already.
Also on Monday, he held a press conference announcing that he had an arrest warrant for a preacher charged with violating Hillsborough County's "Safer-at-Home Order" urging businesses deemed "non-essential" to close in order to stop the spread of COVID-19.
Pastor Rodney Howard-Browne, who defied authorities by holding two services at his church on Sunday, turned himself in on two misdemeanor charges following the press conference. He was released on $500 bail.