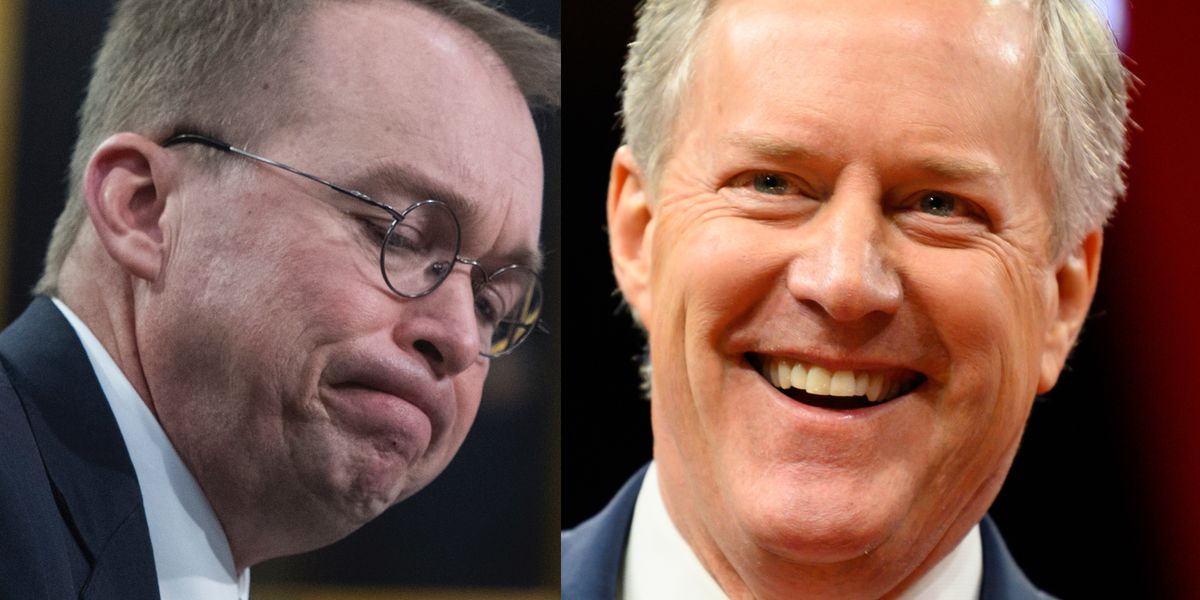 President Donald Trump announced that he was replacing acting chief of staff Mick Mulvaney with Rep. Mark Meadows, the Republican Freedom Caucus congressman from North Carolina.
The president made the announcement via a tweet on Friday evening.
"I am pleased to announce that Congressman Mark Meadows will become White House Chief of Staff. I have long known and worked with Mark, and the relationship is a very good one," he tweeted.
"I want to thank Acting Chief Mick Mulvaney for having served the Administration so well," he said in a second tweet. "He will become the United States Special Envoy for Northern Ireland. Thank you!"
Meadows becomes the president's fourth chief of staff since he assumed the Oval Office in January 2017. He had announced in December 2019 that he was not seeking re-election to Congress, which fueled rumors that he might join the president's cabinet.
"My work with President Trump and his administration is only beginning," he said at the time.
On Friday, Rep. Jim Jordan (R-Ohio) praised the appointment of Meadows from his social media account.
"Mark Meadows is smart, loyal, and a true patriot. He's a good man and my best friend! Couldn't have picked anyone better for the job," he tweeted.
Here's a news report about the tweets:
[embedded content] www.youtube.com