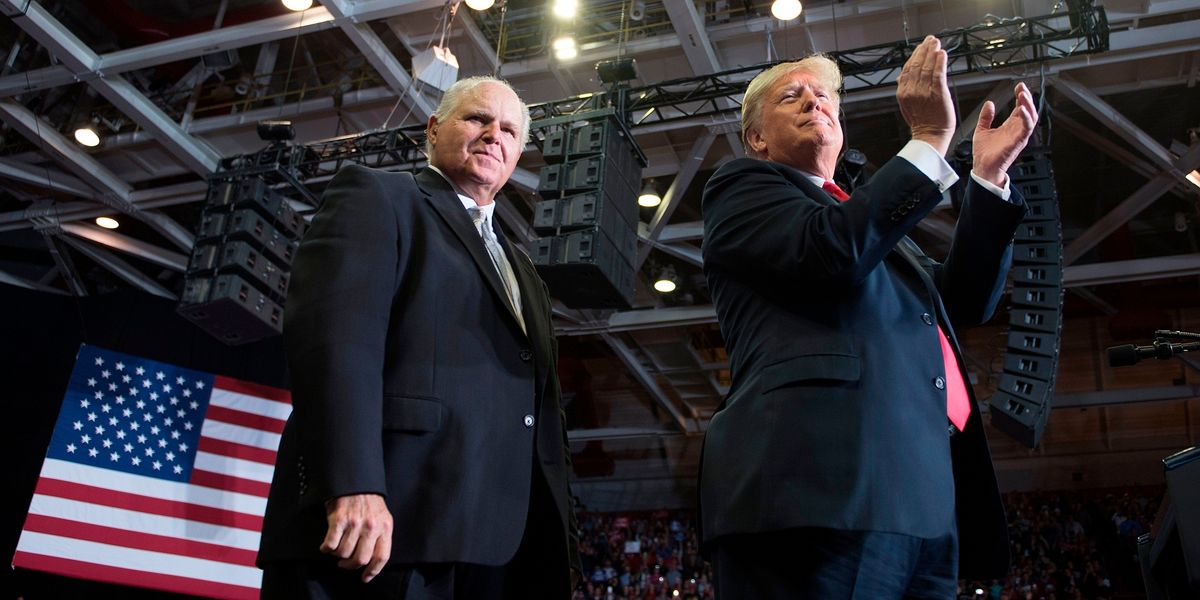 President Donald Trump reportedly told news anchors during a private lunch on Tuesday that he plans to honor conservative talk radio pioneer Rush Limbaugh with the Presidential Medal of Freedom.
Limbaugh announced on his show Monday that he was recently diagnosed with advanced lung cancer.
What are the details?
According to multiple outlets, the president told members of the press during an off-the-record lunch that he wants to present Limbaugh with the Medal of Freedom in the near future. CNN reported that a "person familiar with the discussion" said President Trump would like to hold the ceremony "in the coming months," while Politico reported that "the president also said he could award the Medal of Freedom to Limbaugh as soon as next week."
Politico also cited two individuals who claimed President Trump's preference would be to honor Limbaugh with the medal during the State of the Union address on Tuesday night. The outlet further reported that the president invited the radio legend to attend his speech and "join the first lady in the gallery."
A source told Fox News that Mr. Limbaugh will, indeed, be in attendance at the State of the Union address.
President Trump and Mr. Limbaugh have been friends for years, and the radio host has been a staunch supporter of the president throughout his time in the White House.
After Limbaugh revealed his diagnosis, President Trump tweeted, "Many people do not know what a great guy & fantastic political talent the great Rush Limbaugh is. There is nobody like him. Looking for a speedy recovery for our friend!"
Anything else?
Limbaugh explained to his audience on Monday that he will likely miss some days on the radio in order to receive and recover from treatments for his disease. He went on to thank his listeners, saying, "I know you're there in great numbers, and I know that you understand everything I say. The rest of the world may not when they hear it expressed in a different way, but I know that you do. You've been one of the greatest sources of confidence that I've had in my life."