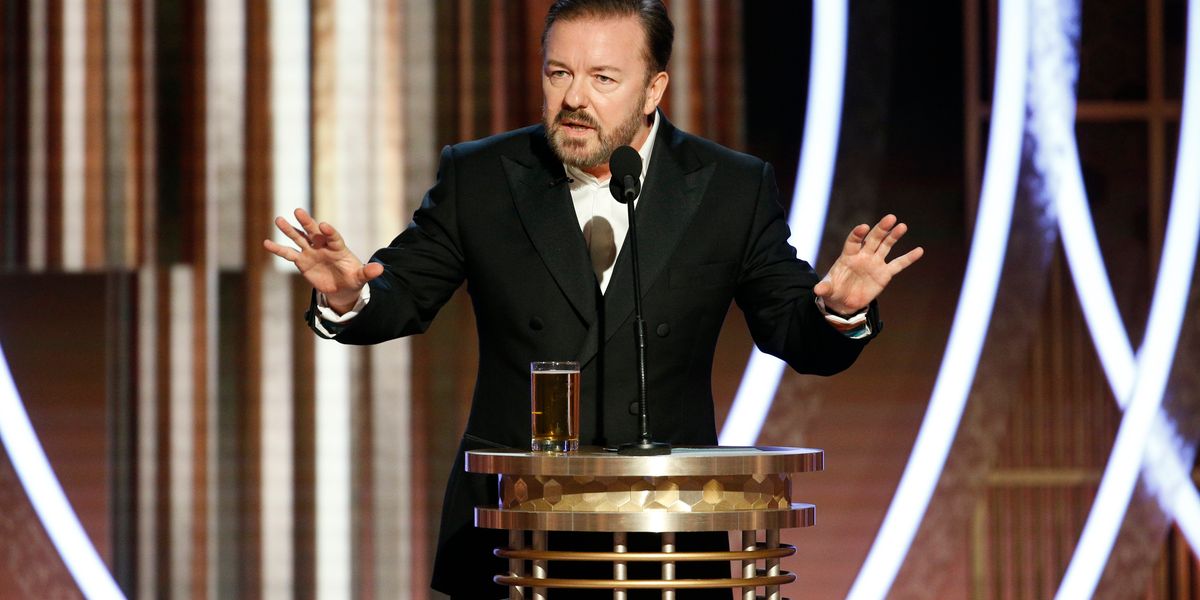 Just weeks after slamming Hollywood liberals at the Golden Globes, Ricky Gervais unloaded on tinseltown again on Sunday.
Responding to a fan who asked Gervais what his best joke would be if he were hosting Sunday's Academy Awards, Gervais said he would highlight the hypocrisy embedded in calls from Hollywood celebrities for equality.
"'I can't wait to hear all your inspirational speeches about equality, and it's great that the 3 hours you're here tonight is the only time your badly paid migrant house staff will get some time off to sleep this week,'" Gervais responded.
Gervais added in a separate tweet, "'It's great to see such diversity in the room tonight. Rich sex pests of all shapes and sizes.'"
During his Golden Globes's monologue, Gervais chided Hollywood for their overt hypocrisy and double standards, and denounced their efforts to use award stages to make political statements.
"You say you're woke but the companies you work for…Apple, Amazon, Disney…if ISIS started a streaming service you'd call your agent, wouldn't you. If you do win an award tonight, don't use it as a platform to make a political speech," Gervais said.
For the second year in a row, the Oscar's will go on without a proper host, following controversy with Kevin Hart, who was slated to host last year's event, but was pressured by social media outrage to step down.