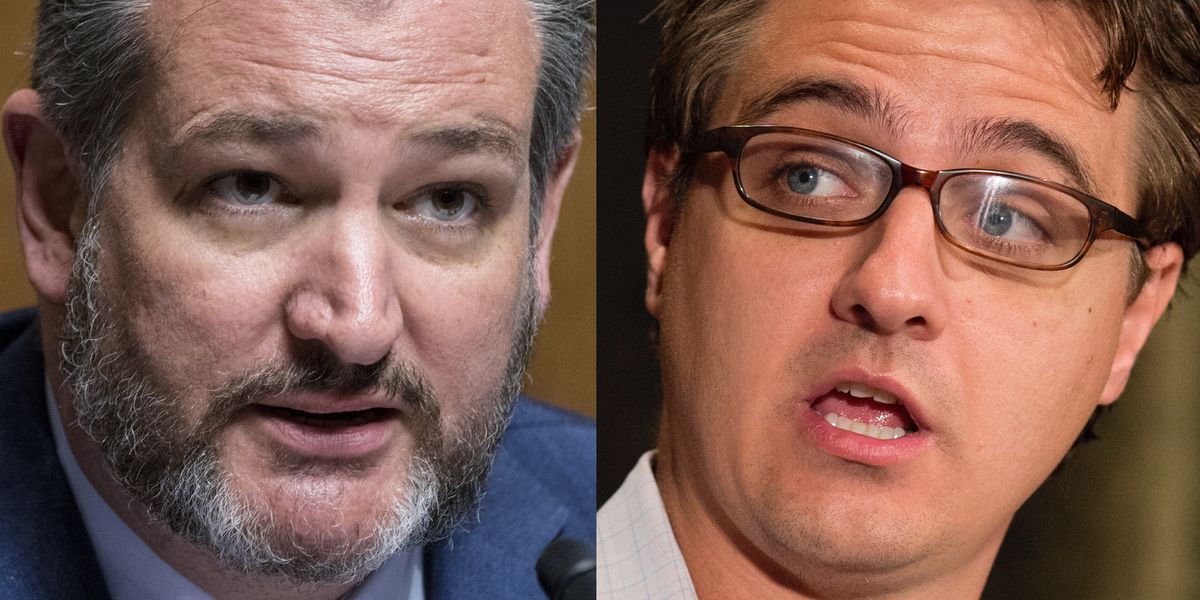 An MSNBC host tried to justify the price tag for the Green New Deal, and instead got a lesson in math from Republican Senator Ted Cruz (Texas).
Chris Hayes was responding to the news that President Donald Trump was seeking approval for nearly a trillion dollar stimulus package from Congress in response to the crisis surrounding the coronavirus pandemic.
"BREAKING: We can, of course, afford a Green New Deal. That's been true all along," he responded.
The Green New Deal is a massive proposal by Rep. Alexandria Ocasio-Cortez (D-N.Y.) and others to combat global warming. It involves fundamentally re-organizing American society and the economy.
Cruz noted that the price tag for such a project was far beyond that of the coronavirus stimulus package.
"$800 billion is not equal to $93 trillion. Even on MSNBC," he replied.
While Ocasio-Cortez has admitted that the Green New Deal would require at least $10 trillion in spending, a study published in February 2019 indicated that it could cost upwards of $94 trillion.
"I don't think anyone wants to spend that amount of money," said Ocasio-Cortez in June, "it's not a fun number to say, I'm not excited to say we need to spend $10 trillion on climate, but… it's just the fact of the scenario."
Here's more about the coronavirus stimulus proposal:
[embedded content] Trump admin proposes $850-billion stimulus plan www.youtube.com