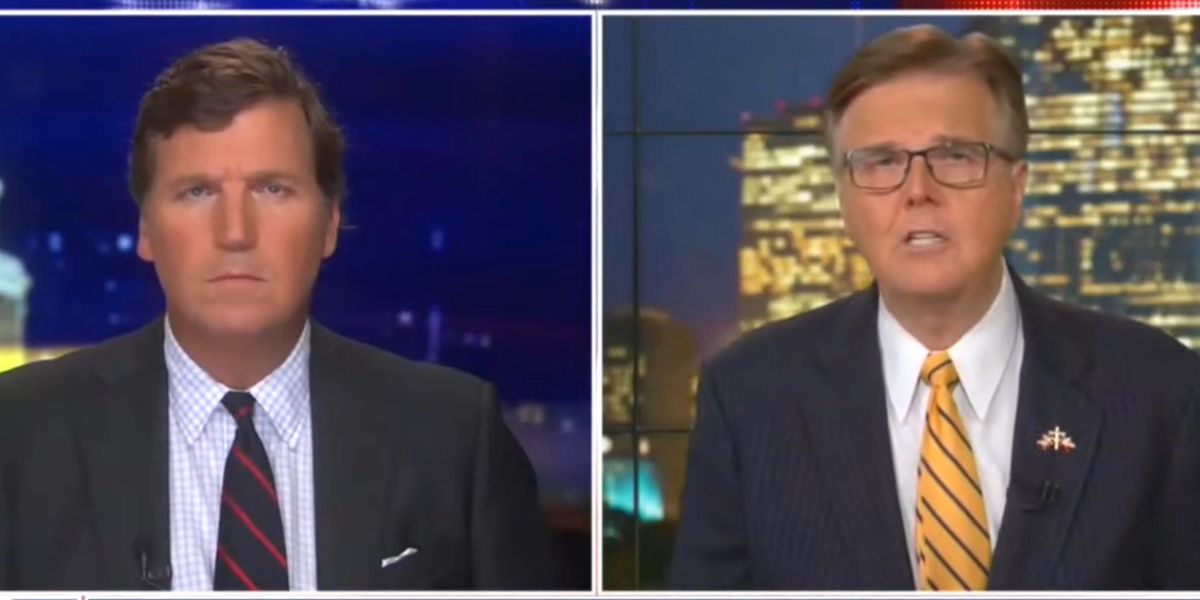 Texas Lt. Gov. Dan Patrick stirred the debate against the lockdown measures to fight coronavirus when he said that the damage to the economy was just too much and that he was personally willing to take the chances.
Patrick made his argument to Tucker Carlson on his Fox News show on Monday.
"You know Tucker no one reached out to me and said, as a senior citizen, are you willing to take a chance on your survival in exchange for keeping the America that all America loves for your children and grandchildren?" Patrick argued.
"And if that's the exchange I'm all in. And that doesn't make me noble or brave or anything like that," he added.
"I just think there are a lots of grandparents out there in this country like me, I have six grandchildren, that what we all care about and what we love more than anything are those children," he explained, "and I want to live smart and see through this but i don't want the whole country to be sacrificed."
Patrick said that he talked to hundreds of people about the subject and that nearly all of them said "pretty much the same thing" as he was proposing.
"We can't lose our whole country, we're having an economic collapse!" he continued.
"My message is that, let's get back to work. Let's get back to living," Patrick concluded. "Let's be smart about it, and those of us who are seventy plus, we'll take care of ourselves, but don't sacrifice the country, don't do that!"
"Dan Patrick" was the top nationally trending topic after the segment.
Carlson also had a health official give the counter-argument before Patrick. He argued that it was worth damaging the economy in order to prevent more coronavirus deaths, and to avoid overtaxing the medical system.
Here's the video of Patrick's modest proposal:
[embedded content] Tucker Carlson Tonight | March 23, 2020 | Lt Gov Dan Patrick www.youtube.com