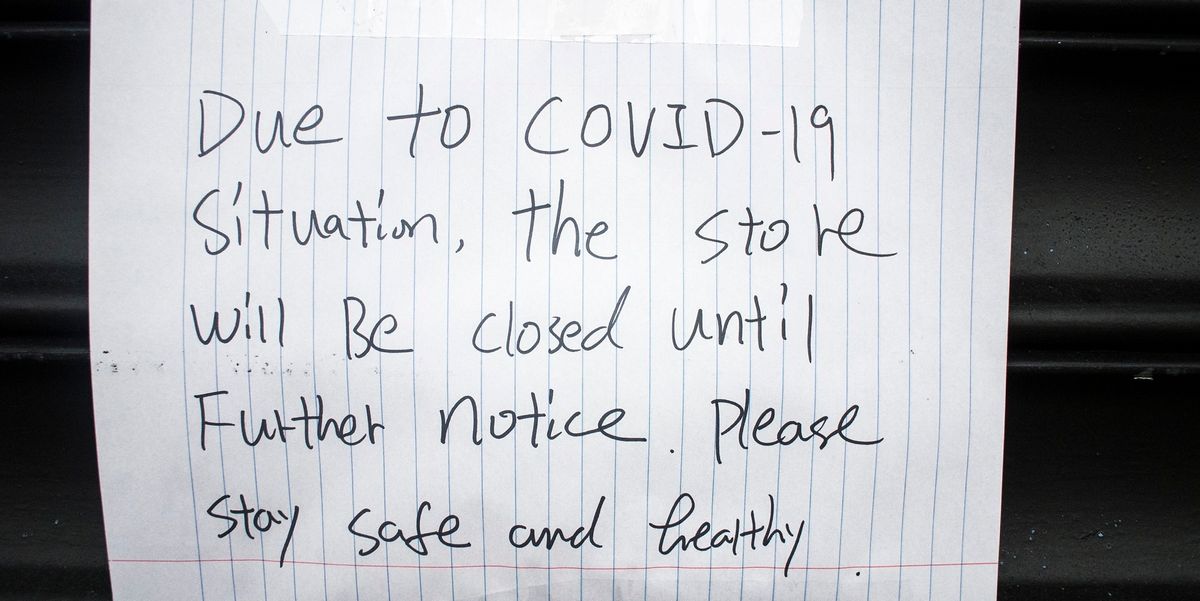 Americans are generally following government guidance to stay home when able as COVID-19 spreads across the U.S., and while social distancing initiatives are sure to fight the pandemic — individual stories from the inevitable economic fallout have already emerged.
What are the details?
Goldman Sachs has predicted an "apocalyptic" increase in unemployment filings for this week. While that is unsettling enough, their figure of a project 2 million jobless claims does not take into account those who are self-employed and not even able to seek assistance amid the fallout.
As people stay home and states are increasingly requiring that they do so, more and more individuals and businesses are being hurt.
Wage-earners and small business owners of all stripes have taken to social media to share their stories of struggle and concern as layoffs, shutdowns, and slow traffic (or no traffic at all) have placed them in dire situations.
The Daily Wire's Matt Walsh asked his nearly 300,000 Twitter followers on Friday, "If you've lost your job or income because of the shut downs, I'd be interested to know your story. How are you making it through? How much longer can you sustain yourself? Do you have kids to feed? Will you have a job to return to after this?"
One person told Walsh to "settle down," saying that "it's been a week" and "nobody has been without income for more than 5 days." But overwhelmingly, the responses were delivered with an ominous tone.
"I was informed I was being laid off today," a follower wrote. "3 kids and a mortgage. I have a little reserve fund, but ultimately am relying on being rehired. If the job doesn't come back, my whole existence changes drastically."
Another tweeted, "Mechanic in Michigan, business has slowed, looking at a lay off. 53 years old, divorced. Time to hunt turkeys and deer, whatever is needed."
"Minnesota ordered us to close our business," a third respondent wrote. "This is our only source of income. Yes, we have a child to feed, mortgage, car payment, rent payment for our businesses, loan payment for our businesses, we are both self employed so we have to pay our own insurance…the list goes on."
"All dentists in Colorado have been executive ordered by the governor to shut down," added one woman. "We have 5 children. We will be ok for a few weeks. My husbands staff will not be ok [crying emoji] but we can't afford to pay them when our doors are closed. Scary scary times."
Freelance journalist Yashar Ali is one of countless individuals across the U.S. who have launched private campaigns to assist workers hit by the COVID-19 economic impact. On Thursday, he announced that he had partnered with two non-profit groups capable of assisting in distributing the funds from a GoFundMe he started to provide direct cash to hourly workers.
One particular response he received touched his heart. A woman wrote:
Hello, I was searching for organizations that help provide relief to workers in the restaurant industry. I am a single mother of 3 children and was just recently laid off from my sole source of income due to the mandated shutdown in ny state. I cannot seem to get an unemployment claim filed due to the volume of calls and do not have any savings to speak of as we live check to check each week. My children are all home full time as the schools are closed and I am very concerned as to how I will provide for my children or pay any bills without any income in sight. if you have any information regarding programs that may be able to help would you please forward it to my email so that i may apply. I understand the nation is in crisis and so (many) families are in need so even if its merely pointing me in the right direction i would greatly appreciate the information. Thank you for all you are doing.