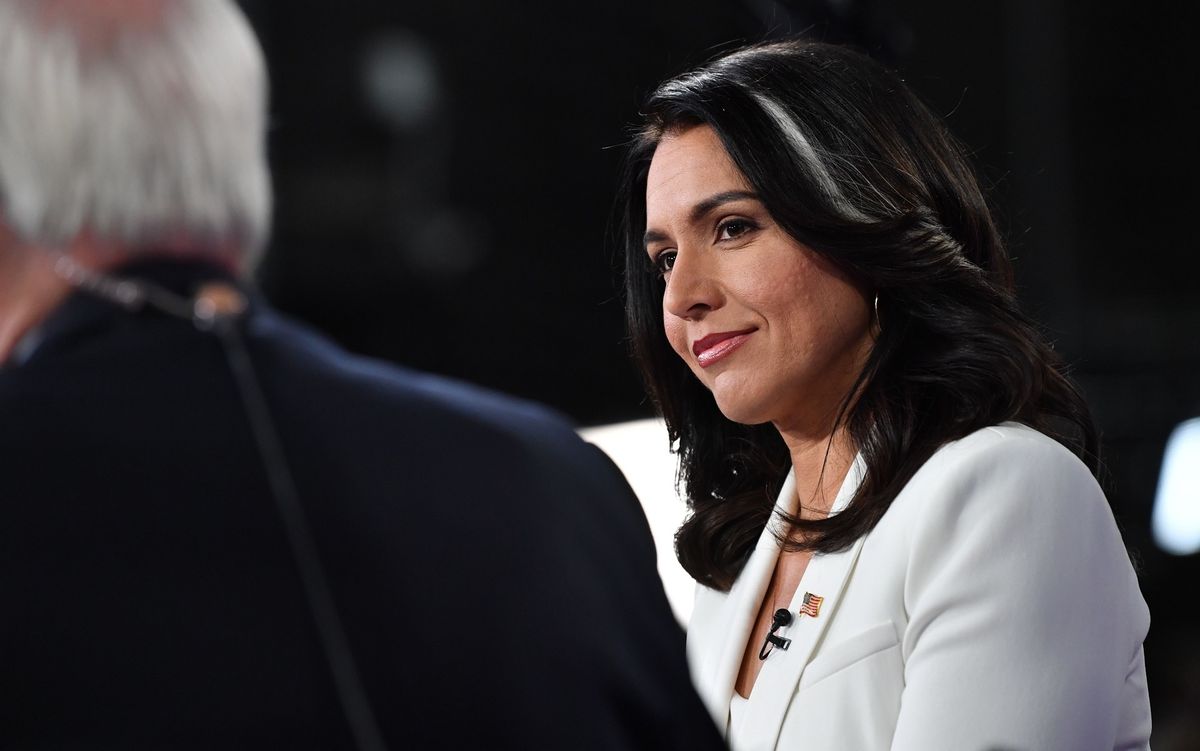 Despite all the accusations of misogyny and sexism in recent days over Sen. Elizabeth Warren (D-Mass.) dropping out of the Democratic presidential primary, there is still a woman in the race.
That woman is Rep. Tulsi Gabbard (D-Hawaii), and the Democratic National Committee announced Friday that it had changed its qualifications for the next debate in a move that solely blocks Gabbard from taking the stage against frontrunners Sen. Bernie Sanders (I-Vt.) and former Vice President Joe Biden.
On Friday night, Gabbard reacted to the DNC's maneuvering, and called on her opponents to have the "courage" to "stand up for what is right" after the party locked her out.
What are the details?
Rep. Gabbard won two delegates on Super Tuesday, which would have qualified her for the debate stage under previous DNC rules, the Daily Caller reported earlier this week. But with low polling numbers and two clear front-runners in Sanders and Biden, the DNC was expected to up the threshold for qualifying for the debate.
Sure enough, the DNC announced Friday that the only qualifying factor for the next debate would be that a candidate must hold a "at least 20 percent of the delegates awarded as of March 15," according to The Hill.
Critics have pointed to the hypocrisy of the DNC pushing Gabbard off the stage, particularly in light of the fact that she is the only veteran, the only person of color, and the only woman remaining in the race for the party that touts itself as the party of diversity.
Gabbard, however, did not mention her service or race or gender on Friday evening when she responded publicly to the DNC's rule change. But she did mention the fact that the DNC changed its rules at the end of January in favor of billionaire Mike Bloomberg solely in order to grant him access to the stage.
"To keep me off the stage, the DNC again arbitrarily changed the debate qualifications," Gabbard tweeted. "Previously they changed the qualifications in the OPPOSITE direction so Bloomberg could debate. I ask that you stand w/ me against the DNC's transparent effort to exclude me from the debates."
Gabbard also called out her remaining opponents by name, writing, "@JoeBiden @BernieSanders I'm sure you would agree that our Democratic nominee should be a person who will stand up for what is right. So I ask that you have the courage to do that now in the face of the DNC's effort to keep me from participating in the debates. #LetTulsiDebate"