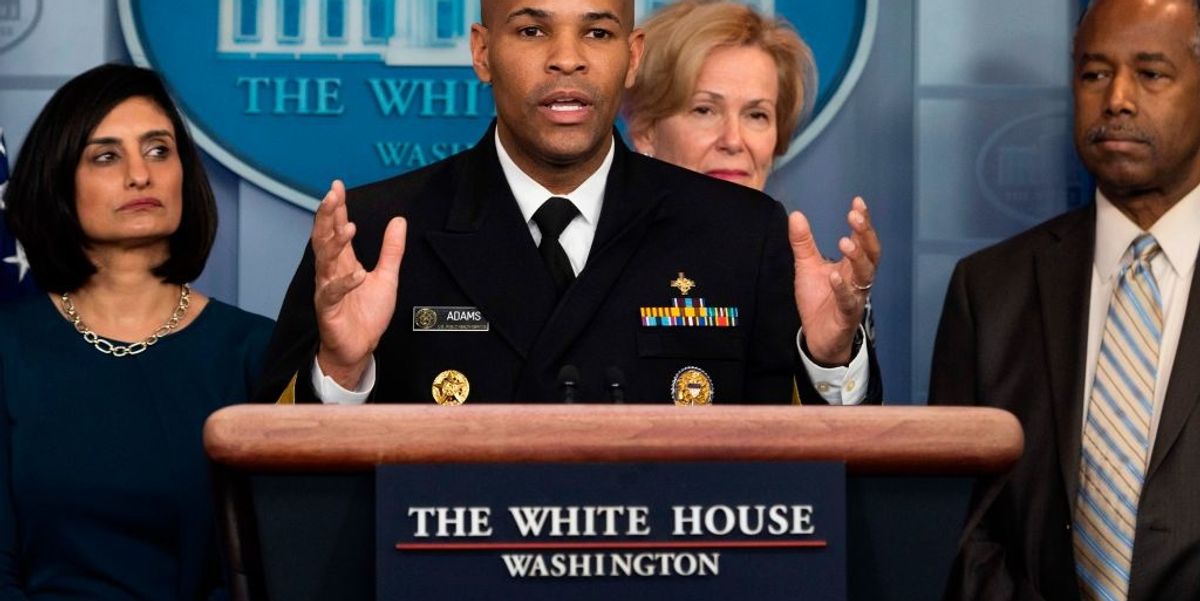 Surgeon General Jerome Adams scolded the media on Saturday for the politicization of ongoing coronavirus outbreak in the United States.
Following President Donald Trump's daily update on the government's coronavirus response, Adams told the media to "hit the reset button" and cease prompting partisanship and the politicization of coronavirus.
"Straight talk from the nation's doctor: We really need you all to lean into and prioritize the health and safety of the American people," Adams said.
"No more bickering, no more partisanship, no more criticism or finger-pointing," he added.
Adams went on to say:
They'll be plenty of time for that, but we all need to hit the reset button and lean into moving forward with the health and safety of the American people as our top priority.

More stories on how people can protect themselves, more people on — how people can get the resources that they need, that we've unleashed from the federal government, and state and local government, less stories looking at what happened in the past. Again, there'll be time for that.
During Saturday's press conference, Trump also announced that he had finally been tested for coronavirus.
Trump has come into contact with several people who later tested positive for coronavirus, but the White House doctor said Friday that Trump's risk of contracting the disease remains low.